NEVER Struggle with Color Mixing Again!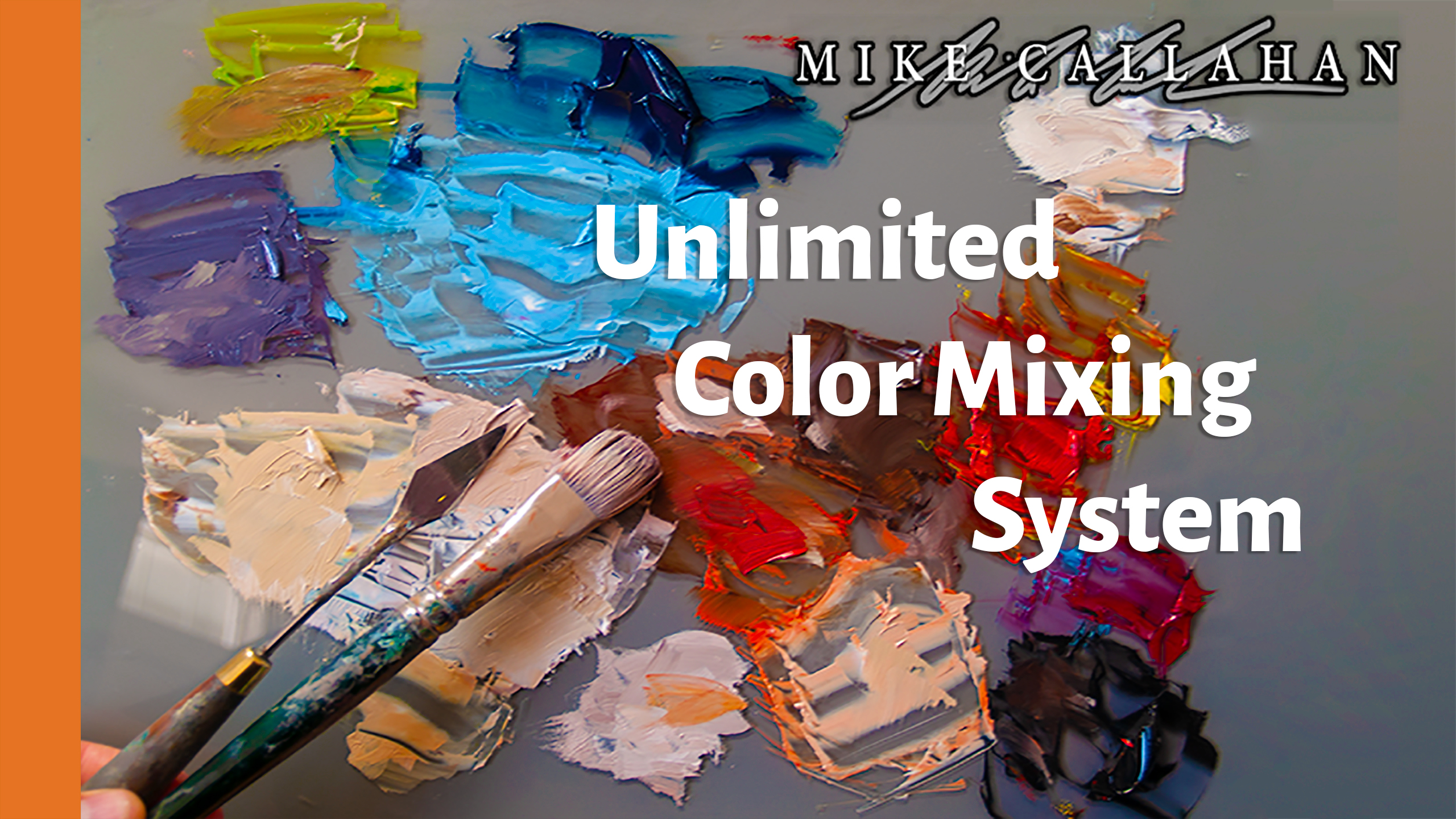 If you are anything like I was, you have probably noticed there are an overwhelming amount of color choices available to the oil painter. At one time, I probably owned over 40 tubes of color, never using them all on one palette.
I was constantly running into bigger problems than that though! I would mix a color and use it and everything was just fine...until I ran out and had to mix it again. I would struggle to get the exact color and value mostly because I couldn't remember which of the myriads of tubes I had used to mix that color.
One day I had had enough of the frustration and began to look for a way to simplify a bit. Eventually, I came up with a system that gave me unlimited color possibilities with limited tubes of color. I was astounded and my painting life has never been the same! I never struggle and my color harmony is perfect every time, in every painting!
This is my simple system that you can use to get the same results in your work! Even if you don't want to give up some of your favorite colors, understanding this system will give you newfound mixing skills that you can use in conjunction. You can kiss color-mixing troubles goodbye forever!
*Please NOTE, this material is included in the Basic Oil Painting Course, so if you are planning on purchasing that course, you can skip purchasing this one.
Example Curriculum
Available in days

days after you enroll

How to mix any color you could ever need!
You Might Also Like...
Here are some other courses currently available, check them out!
Check your inbox to confirm your subscription